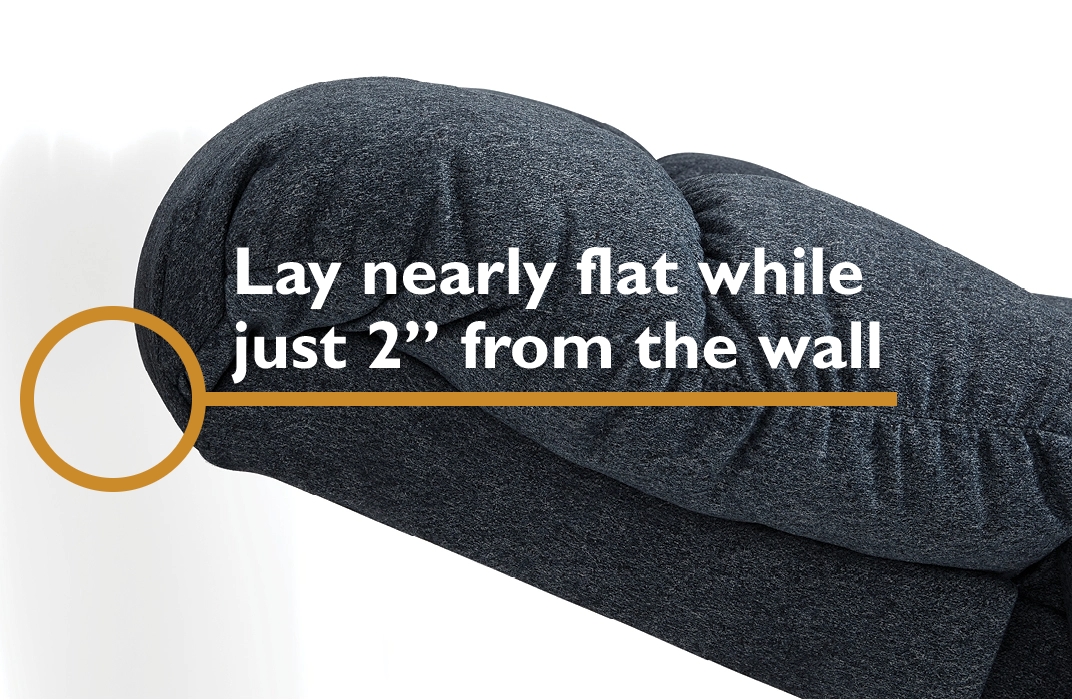 Lay It All Out There
The Comfort Sync system is engineered to lay back nearly flat, without sacrificing space in your room. As you recline, the chair synchronizes with your body for continuous support of key comfort zones. Many of our recliners can be positioned as close as 2" from the wall.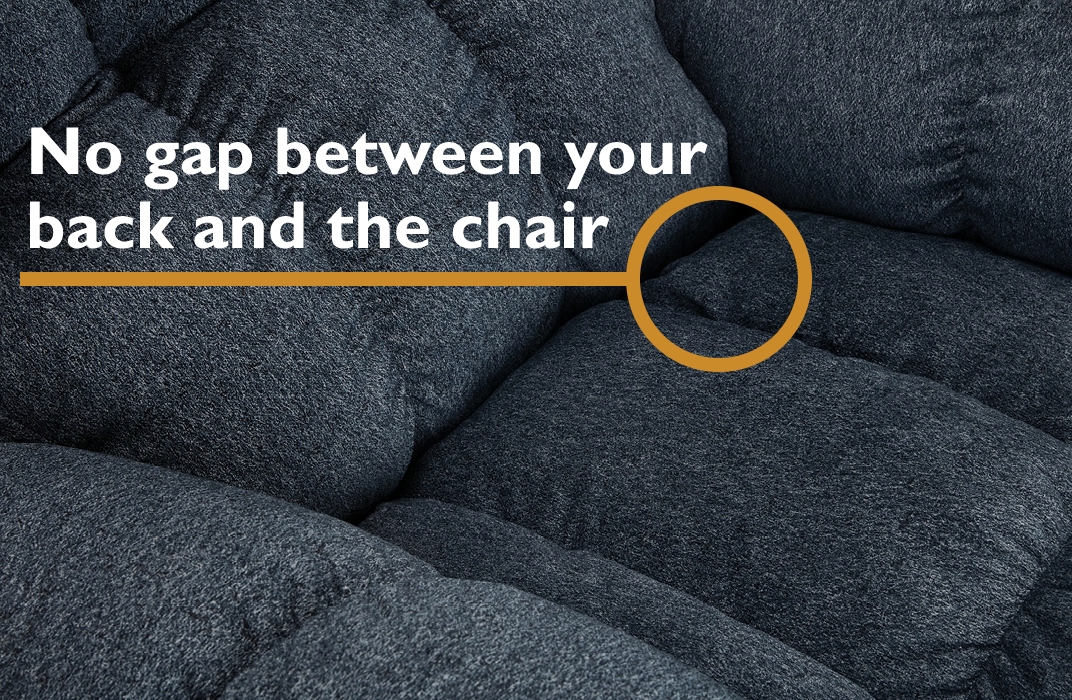 Lumbar Love
Our upgraded lumbar feature contours to the natural curve of your lower back by filling the gap between the chair and your back as you recline. This helps to relieve key body pressure points, encourage better posture and support your entire body for restorative relaxation.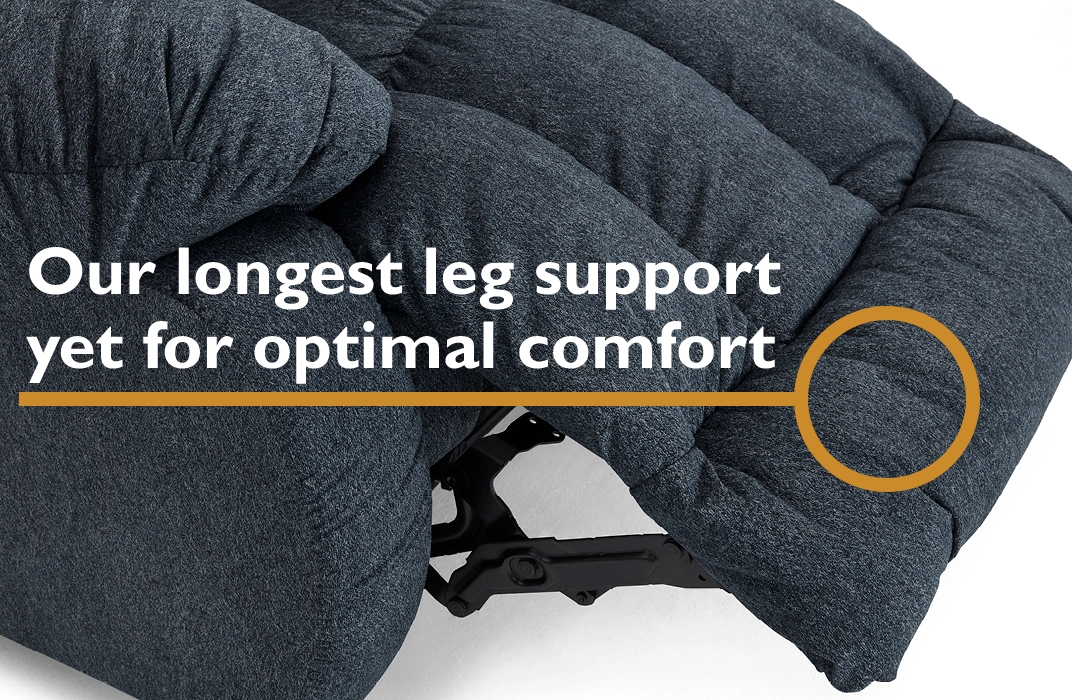 Kick Back and Relax
Our longest leg support yet allows for even distribution of your lower body weight to help improve circulation and reduce stress to your legs. The footrest moves when you want it to and the reclining action moves in sync with your body. This allows for a seemingly infinite reclining positions, including the TV watching position or a nearly flat layout. This provides optimal head, neck, back, and leg support whether you're reading, watching movies or napping.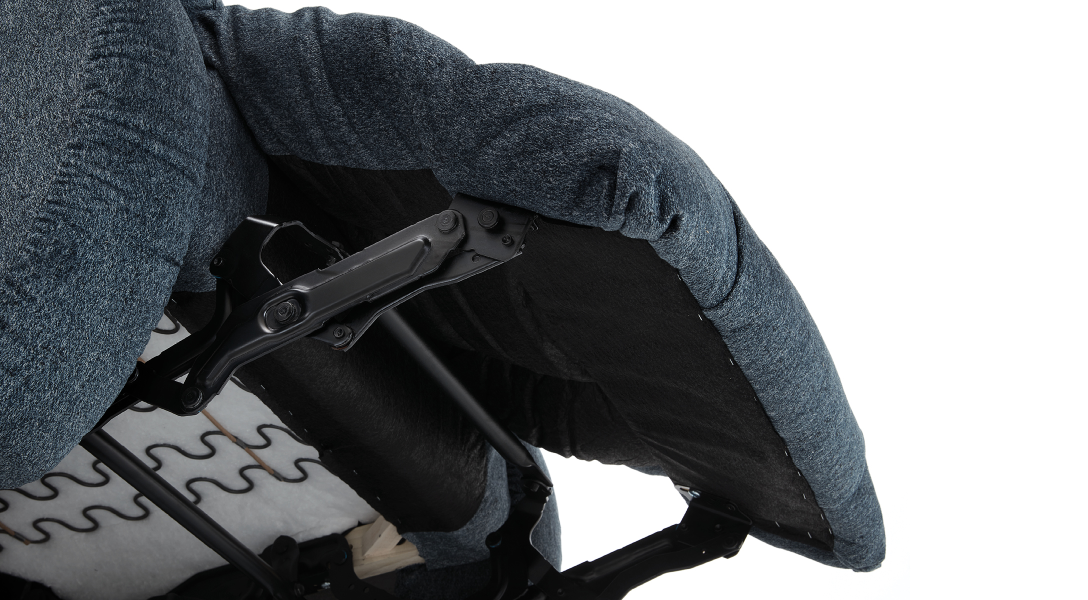 Comfort Sync is engineered with the perfect balance of comfort and durability, because once you find the perfect recliner; you'll want to enjoy it for the years to come. Our sturdy steel construction supports a broad range of shapes and sizes, while the smooth, gentle motion effortlessly follows your every move.